I spent a few hours with this lovely couple, they hired me to shoot their ceremony. They chose to just have immediate family and some close friends at their ceremony, so the priest in Bridget's parish offered the use of the parochial house, which was perfect for the occasion.
 Bridget and Anthony both wanted a very relaxed time for their celebration, and so wanted the same from me. I was happy to oblige we did some bridal portraits and a few family group pictures.
 The couple were having a meal with their friends and family at a lovely country hotel restaurant to celebrate the day, we managed to grab a couple of portraits of the bride and groom and then kept the photography natural and low key.
 I milled around taking portraits and a few candid group shots, looking waiting for moments to happen and being ready to capture it, I really enjoy this type of photography. Recording moments that happen rather than trying to create them is a much more relaxing way to work for the couple.
 I will sometimes find a little place to take the bridal portraits, I take plenty of pictures of the couple walking to the place, they often make great shots as the couple are relaxed and not to conscience of the camera.
 I find group pictures need to be taken quickly, as people get fed up standing to long, not forgetting the bride and groom who are present for all of the groups, I like to get everyone smiling too even the grumpy ones!
Bridget and Anthony were a joy to photograph and their brief of candid and low key photography made my day very enjoyable and let me witness their families interacting and celebrating the special day of their loved ones.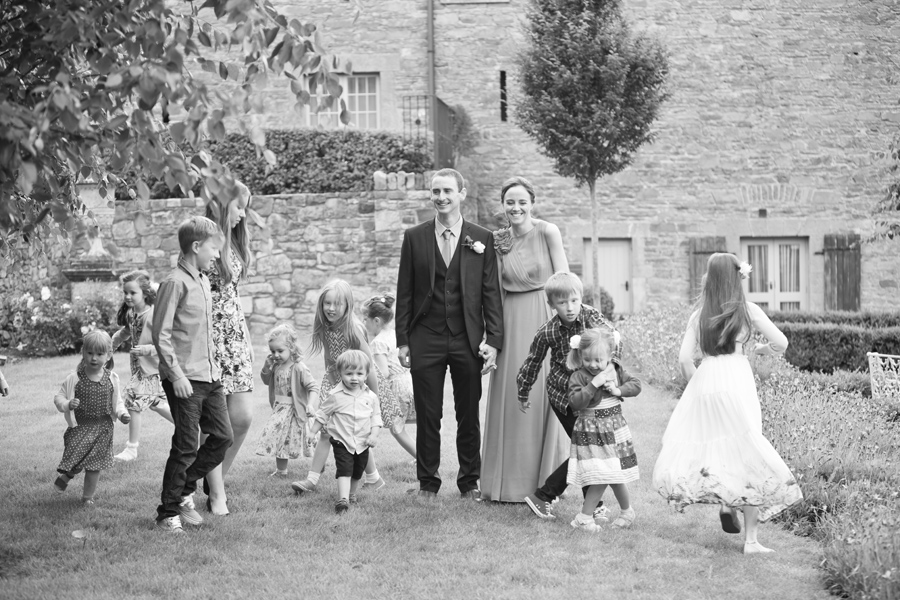 Candid manchester wedding photography